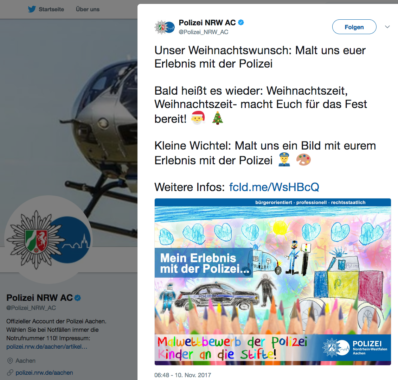 We do not carry out the wishes of the police. But not accepting this invitation really would be a shame. React with your experiences with the police. If you like, also to us: hambacherforst@nullriseup.net
Text on the website of the police:
Our Christmas wish: Paint your experience with the police.